2003 | OriginalPaper | Chapter
William Camden and the Anti-Myth of Elizabeth: Setting the Mould?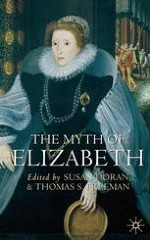 Author: Patrick Collinson
Publisher: Macmillan Education UK
Log in
As an apprentice Elizabethan historian I was given discouraging advice by someone whose identity I have long since forgotten: 'It's all in Camden, and what's not in Camden won't hurt.'William Camden, a Londoner born in 1551, educated at Christ's Hospital and St Paul's schools and subsequently at Oxford, died at Chislehurst in 1623 and buried in Westminster Abbey, was a man of distinct, if related, parts: schoolmaster (at Westminster), herald (Clarenceux 'king' of Arms), antiquary, and historian. These last two roles were considered at the time to be formally distinct. History dealt with the notable deeds of men and required some first-hand experience of great affairs. And it was a vehicle for literary invention and elaboration, governed by the rules of rhetoric, which did not bind in the same degree the often disparaged if perhaps more historically learned compiler of antiquities, who was merely concerned with things, or the humble compiler of chronicles.1 It was as the antiquarian author of Britannia (first published in 1586) that Camden was chiefly famous, particularly in those international scholarly circles which had encouraged him to undertake this 'chorographical' guidebook to what was for these luminaries the terra incognita of the British Isles, with the emphasis on its very respectable Roman past: witness the bulk of Camden's foreign correspondence.